Latest Articles
Lets see your Grabow Royal Dukes
Lets see your Grabow Royal Dukes

Grabows Royal Duke line started in the mid-late 50's thru early 60's timeframe and continues today.

If anyone has a more concise start time for the Royals please post it.

Blue spade used on all Duke filter lines from start until 1993/4, white spade after that.

I'll go first:



This is the o ...
Some New To Me Estates
Got these guys in this week off of Ebay.

My first of each of the lines except the Omega, but the Omega is older than my other one. Can't wait to get them restored and smoking again.

**any pro-tips on re-aligning the screw on tenon for the Starfire would be greatly appreciated**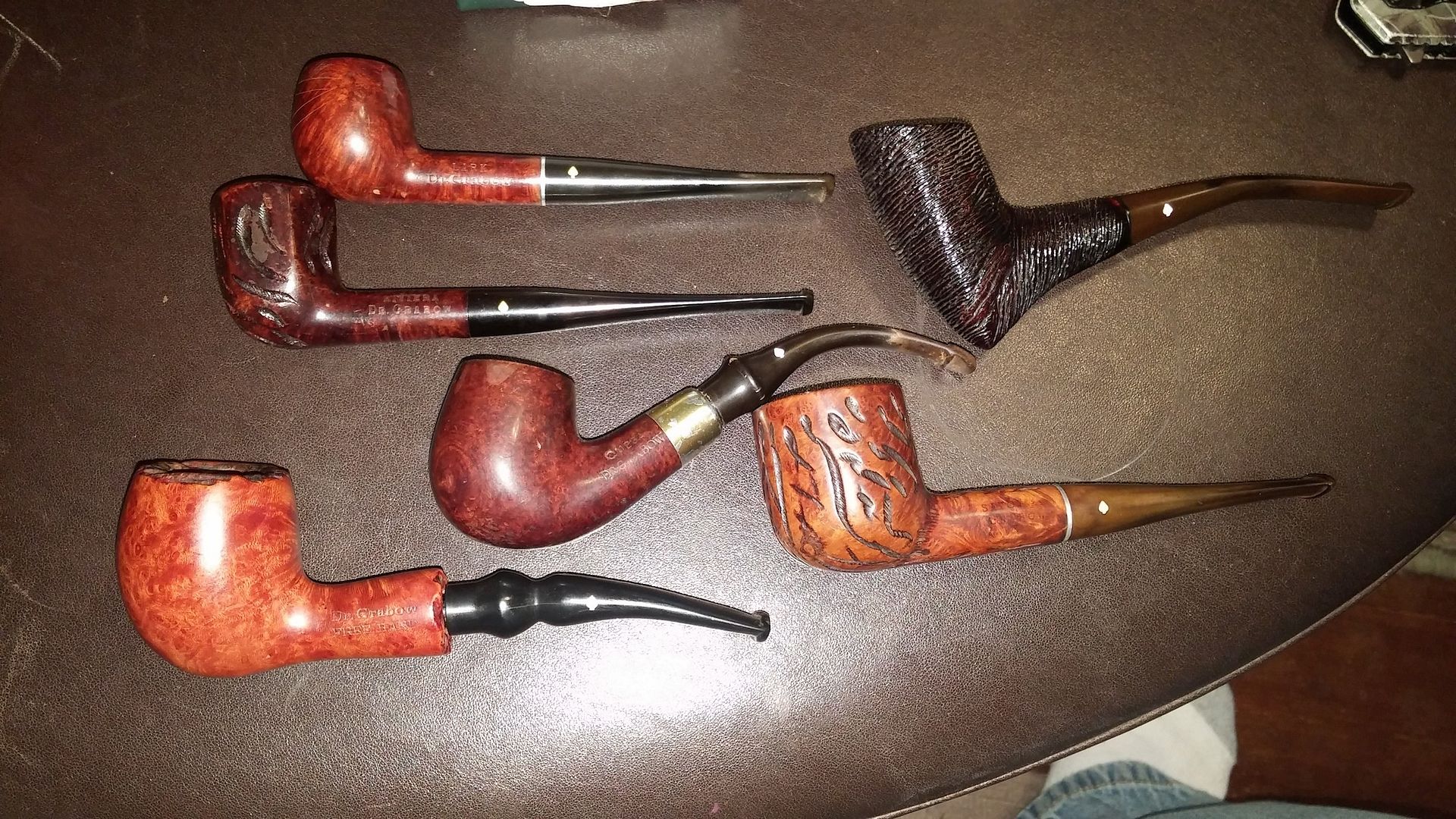 Custombilt Saddle Grain
I got her in this morning and cleaned her up a bit , she actually wasn't in bad shape but I went ahead and washed bowl with alcohol ,Buffed stem,  no sanding, applied Tung Oil, cleaned & sanitized entire pipe, OH This is a chunky pipe I really like the size. G'Day

Before:



After:


[img:573f7dfa3f]http://s20.postimg.org/ ...
Freehands
Very nice! Waiting for my first freehand to come in the mail. Hopefully tomorrow
Lets see your Royaltons
Nice looking pipes. I'd love to find a Royalton 45 (pot).
Kaywoodie figurals the whole set....so far
Outstanding. Congrats on your latest addition.
Just a poll about your smoking habits.
E. If I'm not in the office, I have a pipe going. Sometimes work at home just so I can smoke while working
Intro - From Sioux Falls
Welcome from the Soviet Republic of New York
Lets see your Grabow Uniques
Those Uniques are certainly unique.
Love them.
There are alot more owned by forum members, old timers who no longer post much.
Hope we get to see some more.
Vintage EdgeWorth Ready Rub
So 70 year old tobacco is still OK? wow!